LINKS


Strings and Other Things is a premier source for string instrument sales, rentals and accessories. Located in the heart of New York's classical music neighborhood, steps from Lincoln Center and Juilliard, they provide service to string players from international orchestra members to the youngest newcomer.





Volkwein's Music is the tri-states largest music and instrument retailer with stores in Robinson Township and Latrobe in Pennsylvania .




David Segal Violins, Ltd. has a fine line of instruments by many makers - antique and modern - including those made by David Segal himself.




Johnson String Instrument: violin, viola and cello sales, rentals, strings and accessories, plus sheet music, and much more.





The American String Teachers Association, founded more than 60 years ago, is a membership organization for string and orchestra teachers and players, helping them to develop and refine their careers.





Founded in 1985, Strings is the magazine for players of bowed stringed instruments. For teachers and students, amateurs and professionals, Strings is the authority.





Violinist.com is a global community of violin players, teachers, students and fans. We gather here to ask and answer questions about the violin, to post daily diaries of our lives with the violin and to waste time between practice sessions.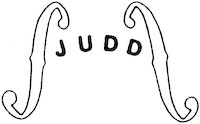 J.R Judd - The violin shop serves Pennsylvania and its surrounding states, specializing in service to professional players, teachers, and students of all levels.




Rozanna's Violin Shop - An online shop making customers feel they can buy their instrument with confidence, and not a lot of over-spending. A beautiful selection of instruments that they stand behind.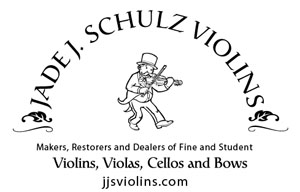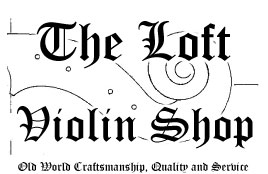 THe Loft Violin shop - Old World Craftsmanship, Quality & Service Since 1976




Audubon Strings - A full-service violin shop located in the heart of the New Haven Arts District. We serve private and public music institutions, area universities and symphonies, school systems, as well as individuals by providing support to the string musician community. Also offering an online store of a great selection of instruments.




Rapkievian Fine Violins - Maker and dealer of award winning fine violins and violas for the professional musician and serious student.